Connect people and businesses from Europe and China
一波才动万波随
When a wave moves, ten thousand waves follow
This line from a Chinese poem served as the inspiration behind the name "iibboo." My mission is to facilitate intercultural collaboration between individuals from Europe and China, empowering them to create sustainable impacts and contribute to a better world.
By employing the "Engage, Enable, Empower" approach, I assist companies in establishing rewarding partnerships, enabling businesses to thrive and flourish.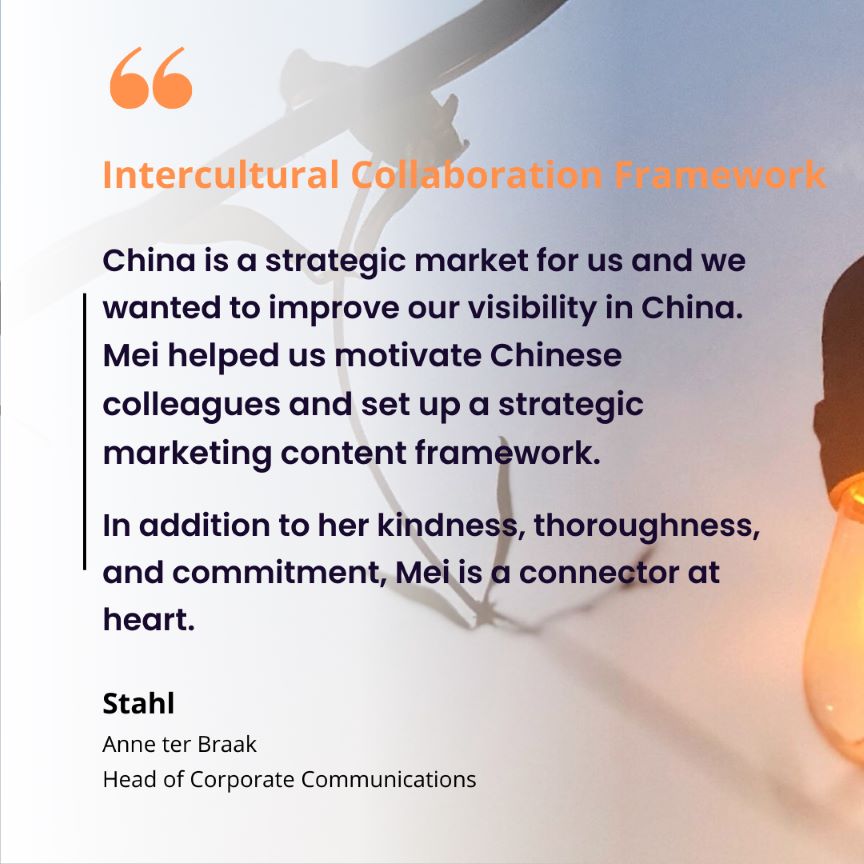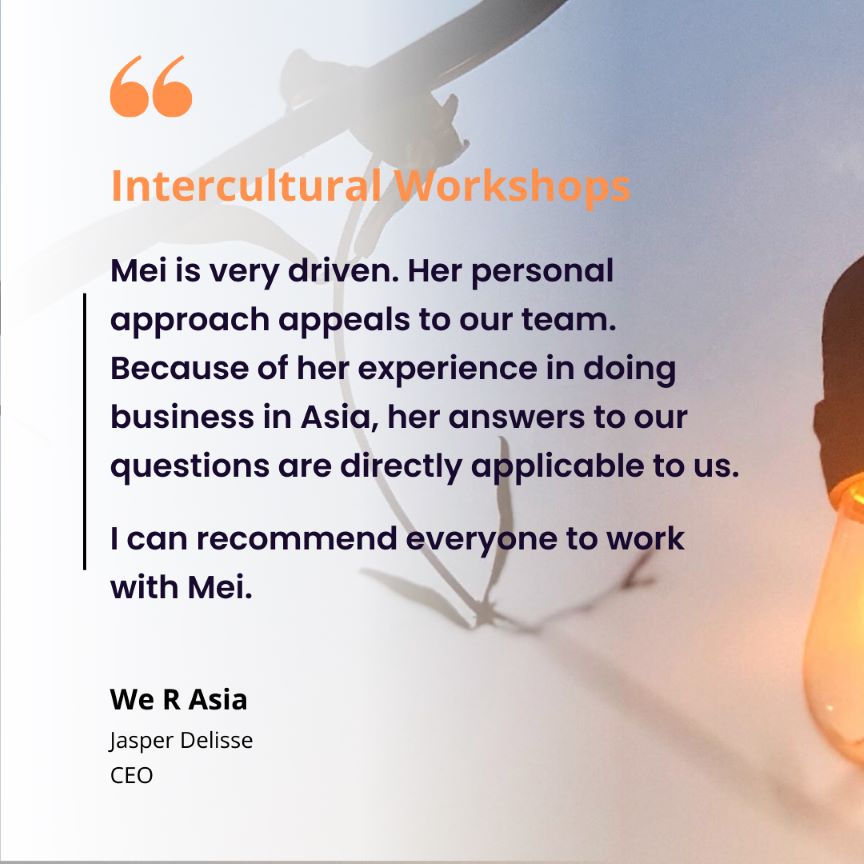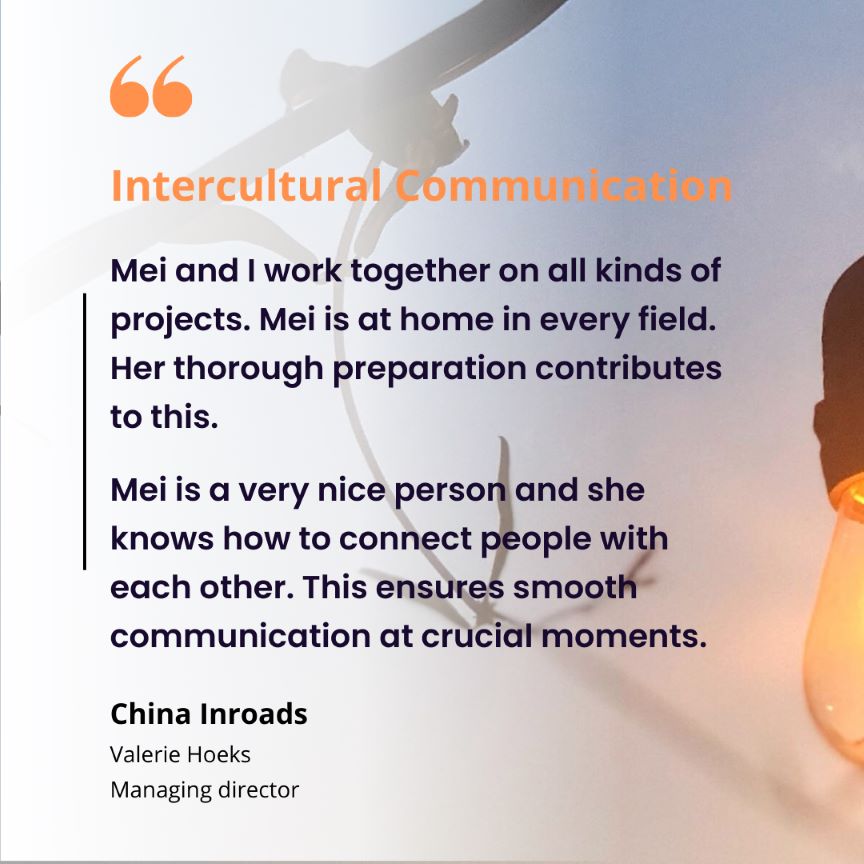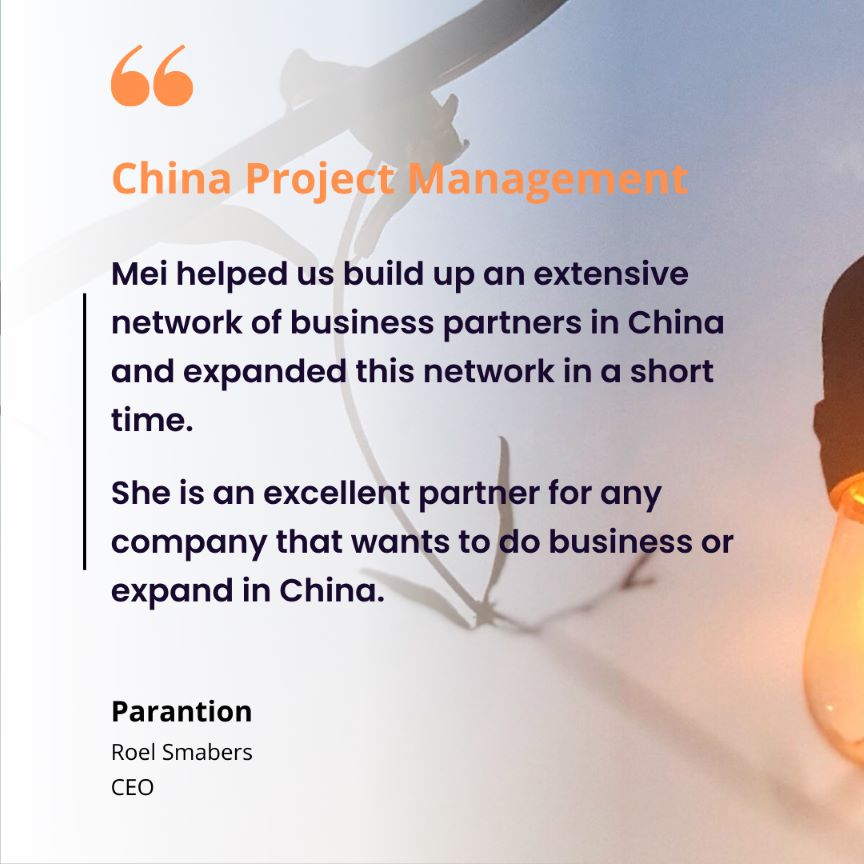 My name is Mei, and I was born in Yunnan Province, China. From a young age, I accompanied my parents on their noble mission to provide healthcare services to underserved rural communities. Living in various remote villages with my siblings, I witnessed firsthand the dedication of my parents as they engaged with patients, cared deeply for them, and provided support. These experiences ignited my early understanding of the profound impact of human connection on healing and recovery, fueling my fascination with interpersonal relationships. 
Twenty-five years ago, I embarked on a journey to connect people and businesses between Europe and China. Throughout this time, I have found great joy in facilitating genuine connections and fostering mutual understanding among individuals. By helping people to truly see each other's perspectives and understand each other's needs, I support Western companies in overcoming challenges and seizing opportunities in various business contexts to establish strong relationships with their Chinese partners.